Orth
Peter Orth
1920s Aerial photo: Only Otto is listed in House #33
1927 Mill Employees photo:
Peter not located
Otto is #116
Alfred J. is #113
NOTE: an Art Orth is identified as #33 in the Mill Photo. Who is Art Orth?
1927 Mill Photo: Left: Otto Orth #116 ~ Right: Alfred J. Orth #113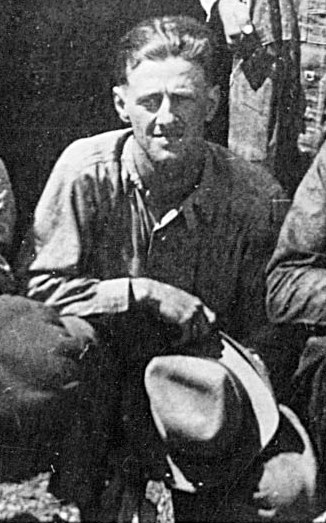 ~
1920 Census:
Peter age 46, born in WI
Freida Freida Emma Hartmann Orth. age 39, born in Switzerland
Otto age 16
Frank P. age 15
Emma age 13
Alfred J. age 11
Jacob B. age 9
Elizabeth A. age 6
Hilda N. age 1
1920 Employment:
Peter 1920 employment not known
Otto was a Teamster at the Lumber Company

1930 Census:
Peter age 57 - Head of Household
Freida or Freda E. age 50
Otto - gone, see below
Frank P. age 26 - he lives in the Boarding House
Alfred J. age 22 - did he go by "Art?"
Jacob B. age 19
Elizabeth A. not listed on 1930 Census
Hilda N. age 11
Emma F., daughter age 24 is now Emma F. Bolton
Richard Bolton, son-in-law, age 33
Lloyd Bolton, grandson, age 5
Keith Bolton, grandson, age 2
1930 Employment:
Peter worked at Lumber Company
Frank, Laborer in the Saw Mill
Alfred, Lumber Piler, Saw Mill Yard
Jacob, Teamster, Lumber Yard
Richard Bolton, Steam Engine
Public Records Information. Source: Ancestry
Peter Orth
Birth: 27 Feb 1873 Manitowoc, Wisconsin
Death: 21 Aug 1934 - Lugerville, Price, WI at age 61
Marriage: 31 Mar 1902 in Lugerville, WI
Spouse: Freida Emma Hartmann
Freida Emma Hartmann Orth
Birth 25 Feb 1880 in Schaffhausen, Switzerland
Death 2 Jan 1963 in Cook County, IL
Otto Orth
Birth 10 Jan 1903 in Wisconsin
Death 23 May 1994 in Port Edwards, Wood, WI
Frank Peter Orth
Birth 25 Apr 1904 in Price, Wisconsin
Death 14 Aug 1978 in Duluth, Saint Louis, MN
Emma Frieda Orth Bolton Nohr
Birth 03 Jan 1906 in Price, Wisconsin
Death 12 Feb 1999 in Cary, Mchenry, IL
Alfred John Orth
Birth 31 Jan 1908 in Price, Wisconsin
Death 19 Dec 1991 in Port Edwards, Wood, WI
Jacob B Orth
Birth 12 Nov 1910 in Price, Wisconsin
Death 13 Feb 2001 in Lebanon, Laclede, MO
Hilda M Orth
Birth 01 Feb 1919 in Price, Wisconsin
Death 25 Dec 1989 in Chicago, Cook, IL
photos:
Peter Orth Home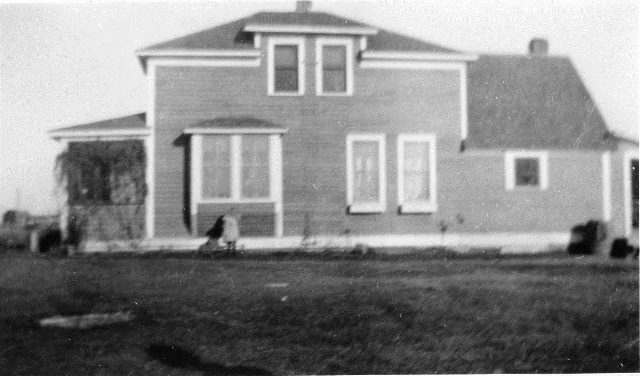 Peter & Frieda Orth Wedding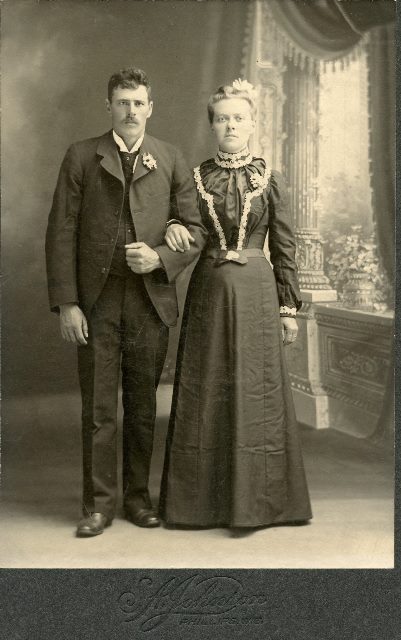 Peter Orth Family Portrait
Seated Freida and Peter Orth; Standing left to right Alfred, Jacob, Frank, Otto, Emma, Elizabeth Center Hilda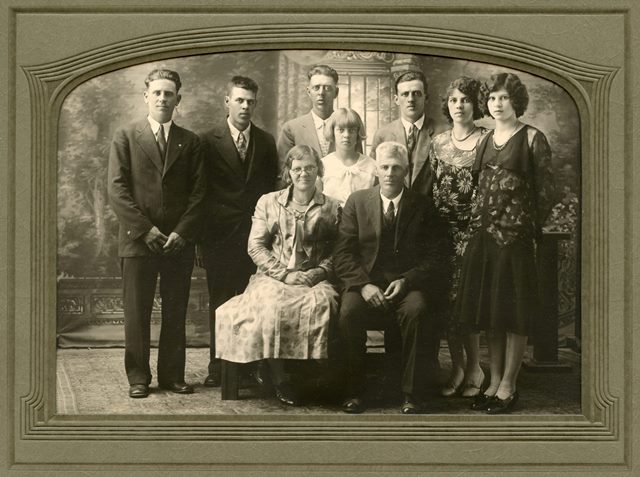 Orth Brothers, L-R Alfred, Otto, Jacob

Otto Orth
add photos: Otto & Edna. headstone.
Otto Orth
Birth 10 Jan 1903 in Wisconsin
Death 23 May 1994 in Port Edwards, Wood, Wisconsin
1920s Aerial photo: House #33
1927 Mill Employees photo: 116
1920 Census: see above in his father's household
1930 Census:
Otto age 27 - Head of Household
Edwina/Edna age 24
Rosalie (or Rosaline?) age 3
June M. Bolz, Servant, is listed in the Otto Orth Home on the 1930 Census

1930 Employment: Otto was a Fireman; and Edna was a Teacher at the Public School
June Bolz, daughter of Charles Bolz, was a servant in the Otto Orth home
Otto and Edna Orth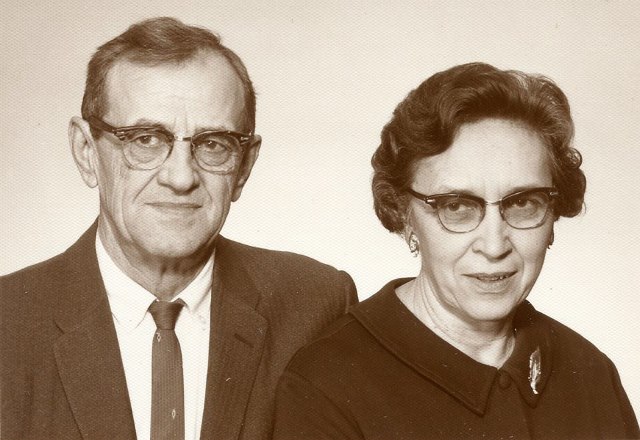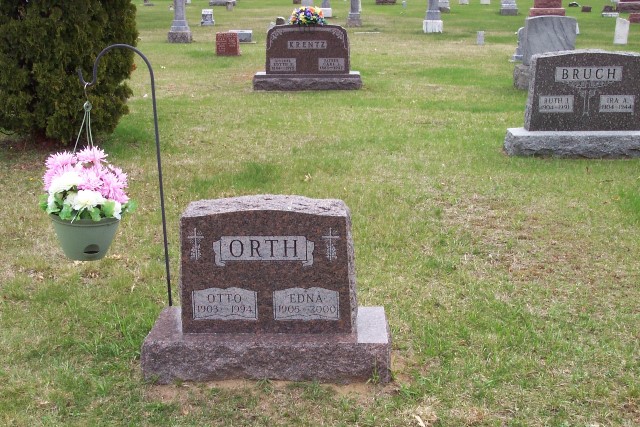 Art Orth

#33 in the 1927 Mill Employees Photo