Mraz
Josef Mraz
Josef and Anna Mraz farmed in the Lugerville area before they relocated to Chicago
For a history of immigrants who located and worked in the Phillips and Lugerville area, read "Phillips Czechoslovakian Community History Book:  Volumes I & II."Over 100 Czech or Slovak families who settled in Price County.  Compiled by Toni Brendel & Therese Trojak.

Note by Toni (Mraz daughter) Brendel, Granddaughter of Josef & Anna Mraz, speaking of the large pocket of Slovaks in Phillips and the surrounding area ... including her family:
"That, in my family, was my Aunt Anna (Mraz) Hudak-Voda (and later, Charbonneau) my mother, Velma (Mraz) Brendel, Aunt Margaret (Mraz) Uncle John (Mraz) who were children of immigrants Josef and Anna Mraz who came from Spisska Nova Ves, (now) Slovakia.  At the time of their coming, however, they were under Austro-Hiungarian rule.  Since the two monarchies did not see  eye to eye on several issues, they split the empire to embrace the Austrians (they took what was Bohemia - now Czech Republic and Moravia (now part of Czech Republic.  So many people who were actually Czech speaking may have papers that said they were from Austria.  Many people who were Slovak speaking may have had "Hungary" as their place of residence or place of birth when actually they were Bohemian, or Slovak.  Later census records may say Bohemia, or Slovakia.  After 1918, when the country Czechoslovakia embraced those two "countries" (3, actually, with Moravia in between,) at the fall of the Austro-Hungarian Empire, the new country was formed and remained until the Velvet Divorce when they decided to split.  Czech Republic took in Moravia and Slovakia now stands alone.  All of our Slovak relatives still live there and we have become acquainted with them."
A Note from Ann Voda about her grandfathers, Emil Voda & Josef Mraz:
"Both of my grandfathers, Voda and Mraz, were conscripted into Franz Josef's army. Served their time and said they had enough of working like slaves for a landowner. They both left Czechoslovakia and settled in the Lugerville/Phillips area as farmers." Source: Ann Voda, Granddaughter of Emil Voda & Josef Mraz
1930 Census - cannot locate
1920 Census
Joseph 'Josef' Mraz age 48 - Head of household - born c.1872; emmigrated 1899 from Slovakia
Anna Mraz 41, born in Slovakia; emmigrated 1900 from Slovakia
(daughter Anna had married and was no longer living at home in 1920. Married Hudak, then later, Victor Voda.
Joseph W Mraz 20, born in 1900 in Slovakia; Laborer in the Saw Mill
Andrew Mraz 18, born in PA; Laborer in the Saw Mill; killed in an accident in the mill
Margaret Mraz 13, born in IL
Velma Mraz 10, born in IL (mother of Toni Brendel, historian & author)
John W Mraz 8, born in IL
Emma S Mraz 3, born in IL
1920 Employment per census:
Josef, Joseph and Andrew were laborers in the Saw Mill

Toni Brendal remembers ...
"Louie Smetak was a great friend of my dad's. He used to take him into Park Falls to shop and then they would spend the day together. Dad would come home with fresh eggs from Louie's chickens. they went berry picking and mushroom hunting together and I think they even did a little fishing - not sure about that, but I think so."

Joseph 'Joe' Mraz
Joesph Mraz 1920s Aerial photo: House #38
Joe married Nettie Bejcek and they had two sons
NOTE: he is listed in the same house #38 with William Glen
1927 Mill Employees photo: left Joe Mraz, age 27; right Andrew Mraz, age 25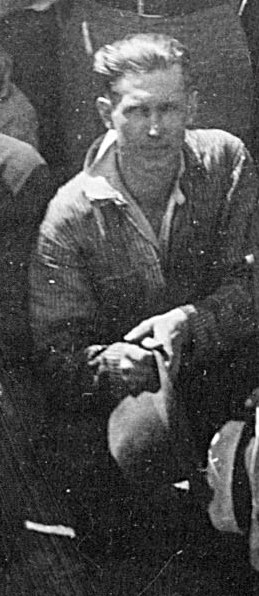 ~
1920 Census: see Josef & Anna household above
1930 Census: by 1930, Joseph & wife, Nettie Bejcek Mraz had moved to Chicago
Joseph Mraz age 30, worked as a checker in a printing shop
Nettie Mraz 25
Robert W Mraz 4
Cyril Bejcik 23, possibly a relative of Nettie?
Walfrid Carlson 24 (border?)
Andrew 'Andy' Mraz
Andrew 'Andy' Mraz
Killed in an accident in the mill
1927 Mill Employees photo, Andy Mraz, age 25

"Phillips Czechoslovakian Community History Book:  Volumes I & II
"Over 100 Czech or Slovak families who settled in Price County. 
Compiled by Toni Brendel & Therese Trojak. Toni's Online Bookstore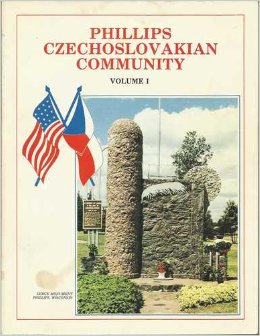 ~