Tashek
Sources: Frank Smetak and Caroline Lenz
Stephen Tashek came from Orlova, Czechoslovakia, to Phillips, worked in the mill & bought a farm.
Aerial Photo lists Tashek (no first name) in House #59
This may have been Stephen Tashek's ouse, before he bought the farm.
Per Caroline Lenz: They actually moved that house from Lugerville to where it is now.
Steve Tashek is the brother of Sophia who married Emil Voda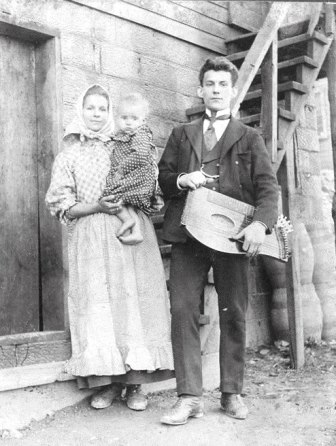 ~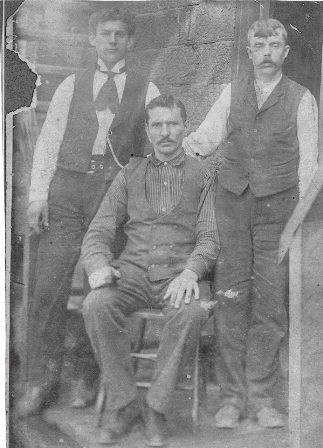 Above Left: Sophia Tashek Voda, holding baby Teny (Antoinette) and her brother Steve Stephen Tashek in Orlava, Czech Republic
Above Right: L-R: Stephen Tashek, brother-in-law Emil Voda, and unknown man, in Ostrovia, Czech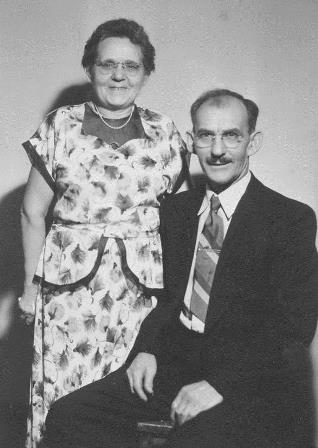 Mr & Mrs. Stephen Tashek, Phillips, WI