LaVarnway
The LaVarnway home is the first house west of the Lugerville School, and is still there.
Roy J. LaVarnway
b. 1902 in WI; d. 1971 in Phillips
Roy & Violet owned a boarding house, in Lugerville, for teachers until 1935
1920s Aerial photo: House #52
Roy J. LaVarnway in 1927 Mill Employees photo: #43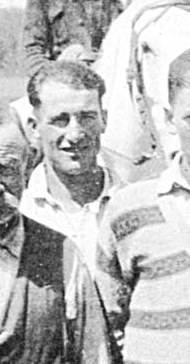 1920 Census: na
1930 Census:
Roy J. age 27 - Head of Household. Born in WI
Violet B. age 23, born 1906 in Canada, Emmigrated to America in 19xx.

1930 Employment: Lumber Grader, Lumber Yard
Violet owned a boarding house, in Lugerville, for teachers until 1935
Obituary for Violet B. LaVarnway
PARK FALLS — Violet B. LaVarnway, Park Falls, longtime Township of Flambeau resident, passed away on Friday, July 11, 2003, at the Park Manor Nursing Home, Park Falls, at the age of 96. She was born on July 25, 1906, in Nokomis, Saskatchewan, Canada, the daughter of Leonard and Emma (Salle) Clement. She came to the United States following her marriage to Roy J. LaVarnway on July 26, 1922, in Cumberland. They made their home in Lugerville where she owned a boarding house for teachers until 1935. They then made their home in Park Falls where she managed the Roddis Lumber Co. boarding house until 1942. They then returned to Lugerville where they made their home until ill health. She then moved to be close to her daughter [Delores Axberg] in Cudahy. She returned to Park Falls, to Park Manor Nursing Home in 1996. In her free time she was an avid gardener, enjoyed dancing and music, and was a special caregiver for many of her family and friends.

Ira LaVarnway
Ira, brother of Roy
Born 1903 in WI; Died 1980 in Park Falls, WI
In 1905 he resided in Unity, WI
Mill Photo #59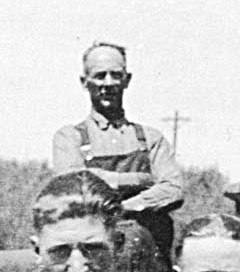 No other information found